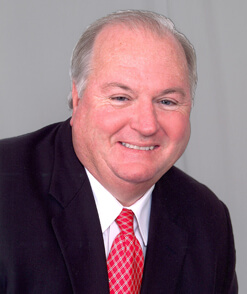 Tony Spell, Preneed Regional Sales Director
Tony Spell
800-423-9765 ext. 5010
Fax: 803-496-2614
Georgia, South Carolina
Welcome to the Columbian Financial Group website. My name is Tony Spell. I am the Regional Sales Director for Preneed in Georgia and South Carolina. My duties are to assist you in getting started and properly trained so that you can maximize everything that Columbian has to offer. I have been in the life insurance business since 1987 and the Preneed market since 1995. I started my career with Columbian in 1999.
Columbian has been serving the insurance needs of our customers for more than 135 years. When we first began serving our customers back in the 1800's, our priorities were to provide quality products, outstanding customer service and a company that our agents would be proud to be associated with. We accomplished that back then, and today we are still providing a portfolio of highly competitive life products, including Ordinary, Home Service, Final Expense and Preneed. Our Service teams consist of well-trained professionals ready to assist with anything you might need. Whether it's underwriting, claims, commissions or anything else that might pop up, you'll speak with a qualified team member ready to assist. We'll do everything we can to help get you back in the field doing what you do best.
You take care of your families. Let us take care of you. I look forward speaking with you and, hopefully, working with you. Give me a call.
Our Sales & Marketing Department and I are ready to help you get started.