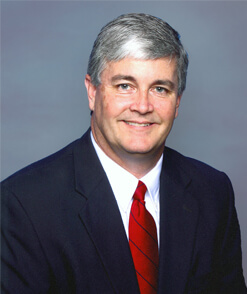 Troy Matthews, Preneed Regional Sales Director
Troy Matthews
Cell: 252-532-4629
Fax: 910-215-8038
Florida, Kentucky, Louisiana, North Carolina, Tennessee
Hello! Thank you for your interest in Columbian's Preneed products. I'm Troy Matthews. I have been selling Preneed insurance since 1988 as a licensed funeral director, and have enjoyed being a Regional Sales Director with Columbian since 1998. My experience in managing funeral homes, directing Preneed programs and training counselors will be a valuable asset to your company and the families you serve.
When funeral directors talk, Columbian listens. We know from working with funeral homes like yours that one of the most important things you look for in a preneed insurance program is simplicity, and that is what we provide. Simple applications, speedy policy issue, and easy claims service are just a few of the ways we have shaped our program around the expertise of our valued funeral service associates.
I look forward to speaking with you soon, and looking at the ways we can enhance your Preneed program. Columbian and I are ready to help you get started.